5,000-Year-Old Rock Carving Depicting Skier in Norway Destroyed by Youths
Two vandals have irreparably damaged a 5,000-year-old rock carving in Norway, which is the oldest known depiction of a figure on skis. The famous carving was used as a symbol of the Winter Olympics in Lillehammer in 1994, but the ancient artwork has now been scratched over and according to researchers, it is impossible to recover it.
According to the Telegraph, two Norwegian youths claimed that they had been trying to improve the historical site protected by Norway's Cultural Heritage Act.
They used a sharp object to scratch along the lines of the carving, apparently intending to make them clearer for other visitors. The carving is located on the island Tro off Nordland in northern Norway.
It provides one of the earliest depictions of skiing by a human who lived during the Stone Age.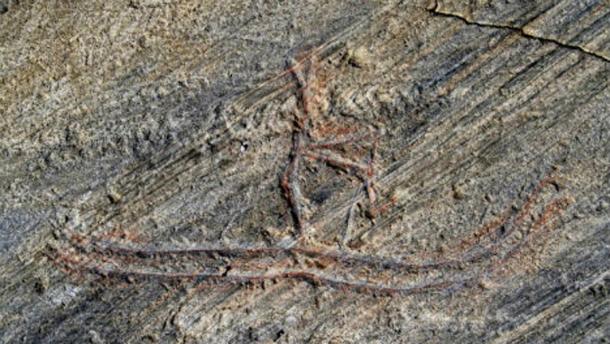 The violation was reported by Tor-Kristian Storvik, county archeologist for Norway's Nordland Country, who was informed about the damage by someone with a holiday house on the island.
When he realized that a sharp object had been used to deface the carvings, he reported it to the police. The new lines are both in and outside where the old marks had been.
Apart from the carving of a skier, a depiction of a whale, which formed part of the same scene, also suffered serious damage.
The two boys, who damaged the national treasure, publically apologized for the vandalism. They explained that it was done with good intentions and had no idea that their idea of making the carving more visible would destroy a piece of Norway's priceless heritage.
The boy's identities have been kept anonymous due to the outrage that has spread around the world in news outlets and on social media. It is still unknown if and how the boys will be punished.
It is not the first time that a priceless artifact has been destroyed by a tourist. In August 2015, a boy from Taiwan tripped and fell into a painting worth of 1.5 million dollars , leaving a fist-sized hole.
In another case, a Spanish woman destroyed a fresco of Jesus which had brought much-needed tourism money to her small town. The church that owned the painting was able to raise more than $66,000 for a local charity with the proceeds from curious tourists.
Skiing has been an important part of Scandinavian culture for thousands of years. As April Holloway from Ancient Origins reported in October 20, 2014:
"The melting of the long-frozen snow and ice in Norway, and elsewhere around the world, has already yielded numerous ancient artifacts, from hunting tools to goat-skin leggings, shoes, and even Otzi the Iceman, the remains of a man who lived more than 5,000 years ago. Now archaeologists have recovered an ancient ski complete with its binding, believed to date back some 1,300 years.
Reports that the wooden ski, which measures 172 centimeters long and 14.5 centimeters wide, was discovered in a glacier in what's now Reinheimen National Park in the mountains of Lesja in Oppland. Incredibly, even the leather binding, which was mounted on a raised portion in the middle of the ski, was still well-preserved.
Historians have long known that Norwegians were skiing more than a thousand years ago, and now they have the proof.
Skiing, which originated as a form of travel rather than a sport, is known to have a history of around seven millennia. Ancient carvings dating back circa 5000 BC depict a skier with one pole, located in Rødøy in the Nordland region of Norway.
The Kalvträskskidan ski, found in Sweden dates to 3300 BC, and the Vefsn Nordland ski, found in Norway is dated to 3200 BC."